Our Work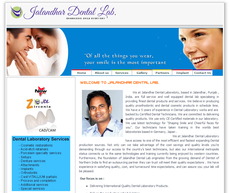 Jalandhar Dental Lab
Punjab's Top Rated Dental Laboratory
i20Plus
Online education for students.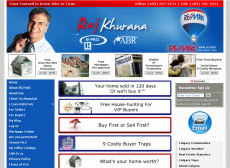 Raj Khurana
Real Estate Agent in Calgary.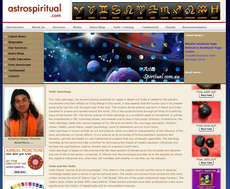 Astro Spiritual
Vedic astrology, analysis onlie.
SUPA Web Solutions product portfolio includes:
Web Templates - SUPA Web Solutions offers exclusive premium web design solutions for web developers. Our service lets you access a large collection of professionally designed website template files. Designing for the web has never been easier, with SUPA Web Solutions you can rapidly create and deploy professional looking websites quickly. In addition to website templates, we also offer other web content solutions such as CSS templates, Flash templates, logo templates, Photoshop web designs & newsletter templates.
CMS Templates - Today there are countless options when it comes to creating a website. One of the most recent developments is that of the content management system. CMS templates are designs that conform to the specific requirements of some of the most popular content management systems which allow uses to upload the designs directly to their CMS without any prior web design experience.
Graphics Templates:
Brochure - SUPA's aims to be the top spot for state of the business brochures for its esteemed customers. The business brochure category will feature a wide selection of first class brochures for your business.
Flyers - SUPA has a huge portfolio of attractive flyers which enables business to showcase their products or services to their potential clients.
Business Cards - Business cards are cards bearing business information about a company or individual. They are shared during formal introductions as a convenience and a memory aid.
Animated Intro's - Ready-made Flash intro animations with music, text and powerful graphic animations. Dynamic Flash technology allows you to edit slogans in your intro without having to modify and recompile source file.
Logo Templates - A collection of different logo designs from different industries. In business logo design the challenge is coming up with something that is both simple and unique. The business logo designs shown in that section are all 100% unique and each design is sold only once. It's a low-cost, fast logo design option.
Web Strategy, Web Design, Web Development, Web Marketing
Everything for your online business...
We're located at:
---
SUPA Web Solutions
Suite 3, 30 Cowper Street
Parramatta, NSW 2150
(By appointment only)

Mobile: 0452 337 387
Email: info@supawebsolutions.com.au
Request a Callback:
---